There are two forces in the multiverse:
Tension and Cosmic Flow
In this Highly Activated Portal, Learn vital Energetic Principles to access 5th Dimensional Results, Learn how to Heal your wounds and create from Cosmic Flow.
Right now, the world is going through a Massive Ascension event. Ascension is the raising of frequency. The world is being asked to Rise into the Heart and Awaken to the New Consciousness.
Frequency is what you choose to frequent. Love and Abundance or lack and fear?
Remember, your success is strictly about your frequency. No amount of "working hard" and "doing" things that are not in your highest vision are going to make a difference! What makes the difference?
You Transcending the old story
and Opening Your Heart to the NEW
In this Master Course, I share how you can transcend any block, and Regain what locks up your Vital Energy so you can be prosperous in fulfilling your Life's highest purpose -- in any economy.
The doors of Creation open wide to those who orient themselves away from thinking and instead come from a place of naturalness, no thought, just being in the moment. We want you to think less about what you should be doing and what you ought to be accomplishing. Instead focus on what it would be like to be happy for the sake of happiness, to raise consciousness because it just feels good, not because it's needed, not because there's a tragic event to respond too now, but because raising consciousness is encoded within your happy place. Be happy, be satisfied now. The end result of 5D Abundance Training are the aligned outcomes that come from this level of Creation, and that is nothing short of magical.
Everything is Possible. If you dream it, it can be realized.
We step through the Ascension portal that will open us to a new way of thinking, seeing and being that is harmonious with Universal Flow and the Sacred Creation Principles. The results speak for themselves.
This is not a training for your mind. These are healings, energetic practices and wisdoms that Activate the Light in your DNA/RNA. We work on energetic and deep subconscious levels to shift the pain story into the happiest story of your life.
Have you ever asked these questions?
How can I not take on the negative energies of others?
How do I transcend my doubts and fears?
How can I actually make progress in my life?
Why does my throat close up when I have a confrontation?
What stops my visions from manifesting?
What is the New Consciousness?
We find out the hidden truth behind your biggest questions.
5D Abundance Course Training has something for everyone.
It is perfect for Empaths, those seeking to develop their Vision and Intuition, Coaches, Healers seeking more financial stability and freedom, and Visionary Leaders who wish to step into the Vibration of the Future.
This Master Course is Highly Activating, Includes Light Language Healings and Meditations that connect us to the 5th Dimensional Creation Energy Stream. This is for anyone who is ready to up-level their Creations and expand into new states of Awareness and Connection.
Time to be Abundant and TOTALLY in love with your Life!!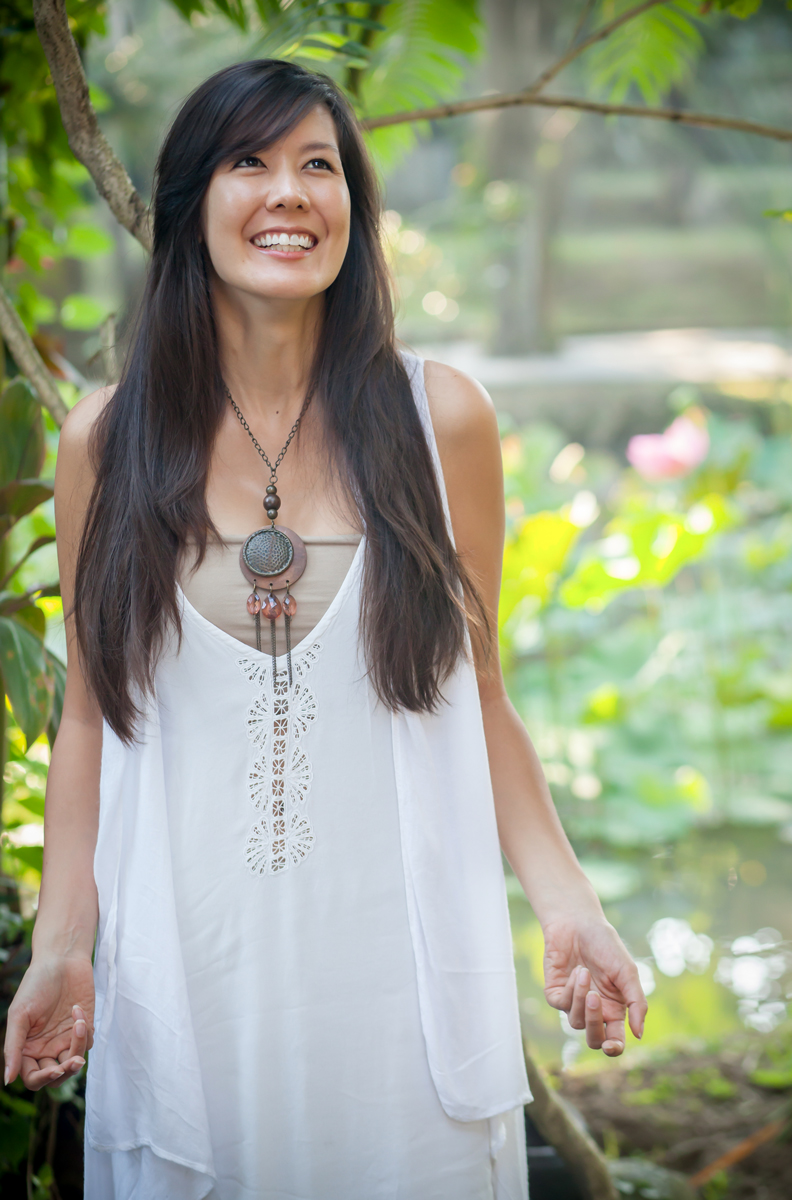 Hi, I'm Jamie Lu
I'm a Master Frequency Healer, Vocalist and Telepathic, Intuitive Communicator. I teach Advance Energy Principles. I operate an 8+ year private practice as a Spiritual Healer.
I've worked with doctors, CEO's, world leaders, celebrities and truth seekers of all kinds.
Remember, Life is your creation and you can create anything!
But nothing truly shifts until your Frequency changes. This is what I do best. I show others their blindspots and how to raise their frequency to create a life experience they love.
I can't even speak to how incredible my life is after going through an intense Spiritual Awakening process that upended every aspect of my old life. But a determined willingness to change is necessary to get into alignment with one's actual path.
I help people clear the way for their greatest Liberation. We work on subconscious and quantum levels to accelerate results. Together we meet your Truth, your Purpose, your Light, your Spirit Guides. I read frequency, I call out what blocks a person's energy and we bring closure to those cycles of tension so you can experience the freedom of Cosmic Flow.
No matter the background or experience in Spirituality, far too many are still unregulated and ungrounded. I believe advanced, multidimensional healing methods are needed now to move our communities forwards. Love Rising Academy provides a Portal to this next-level connection and training with deep love and wisdom.